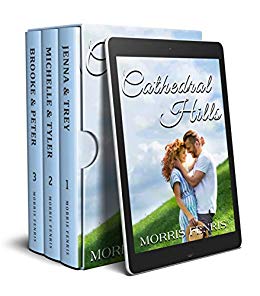 Cathedral Hills is a truly inspiring clean Christian romance series.
Jenna and Trey – A clean, wholesome romance that's touching and tender.
Michelle and Tyler – A man she couldn't forget. A second chance to prove that love never fails.
Brooke and Peter – Come along on a journey through love and life. Free on Kindle.