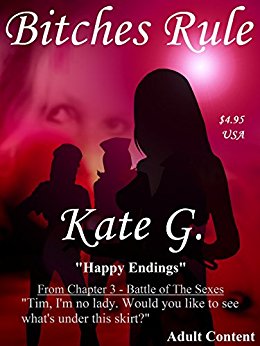 This story was taken directly from an Email one of our customers in Los Angeles, California sent to us. Kate Emailed the story to our office at Code B Apparel on December 28, 2015. It was taken from a Microsoft Word Document that was attached to Kate's Email.
The Email tells what happened to Kate G., when she wore one of our Pink No Panties V-Neck T-Shirts to The Vault Night Club and Lounge in Los Angeles, California. It was a weekend that Kate, Amy, Tim, and Steve would not soon forget.
We published this story with Kate's permission. Free on Kindle.