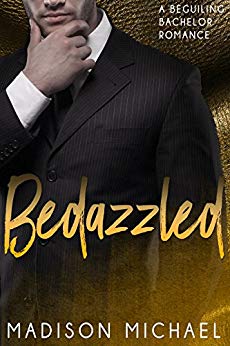 A Chance Encounter Can Change Everything…
Keeli Larsen is second-guessing her decision to support herself as an independent jewelry designer. She has no money, no friends, but she knows she has talent. Leaving her job, she rides the elevator one last time with the sexy man from the penthouse office. That ride and a well-placed hand are about to change her life.
Millionaire and hot hunk Wyatt Lyons Howe IV is trapped by generations of family loyalty and tradition until a moment in an elevator rocks his staid world. Wyatt is captivated by Keeli's beauty and fiery spirit, choosing to pursue her and his dreams. He just needs to rid himself of a scheming fiancé, defy his family, conquer his doubts, extricate himself from his traditional life and, of course, find the elusive Keeli again.
Is she Wyatt's ticket to freedom or is Keeli an opportunist looking for a bankroll? Unsure of her motives, but unable to stay away, Wyatt is bedazzled.
Fans of steamy romances will fall in love with this contemporary retelling of Cinderella, a smart, sexy story, set within the splendor of Chicago's elite society. Free on Kindle.