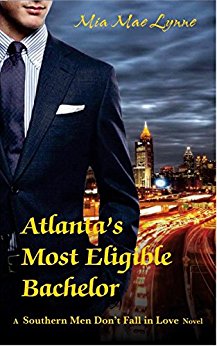 Douglas Arthur Bader
"Atlanta's Most Eligible Bachelor" has it all. His career was on the rise at Whitman Stacks, LLC., a law firm located on the perimeter of Atlanta. His cell phone rang constantly of women who wanted to possess the man with deep blue eyes and sandy blonde hair. Women of all ages fell for his boyishly handsome good looks and his impeccable manners. He was elusive to any type of commitment. "Three date max" was his motto until crossing paths with Lisa Dunbar.
Lisa Dunbar
After a moderately successful career as a traveling professional soccer player, Lisa has finally come home to settle down and start her career as a newly licensed CPA in Atlanta. She is hired at Grant & Co. CPA's by Mona Grant. Staunchly independent, Lisa takes life's challenges as they come. She's satisfied with her single status as an African American woman and has no time to look for love. Her chance meeting with a man that she only knows as a commitment-phobic bachelor alters her plans for her future.
The meeting, explosive. The romance intense. This first book in the "Southern Men Don't Fall In Love" series explores how fate can set the time and place for a romance to begin. Free on Kindle.