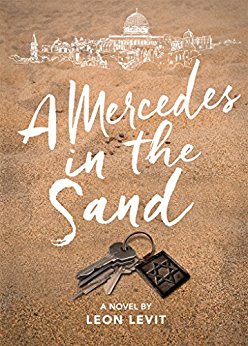 Berlin in the 1920's was an exciting pulsating city offering diverse entertainments. Albert Berg the only son of a factory owner fully enjoys the life and the women of his city. He refuses to acknowledge the signs of growing anti-semitism and why suddenly he is "less German" than before.Though a proud German and never a religious Jew he is forced to emigrate to Palestine in order to survive.
In Palestine, Albert encounters a hot bed of Arab and Jewish communities, the British Police and many arriving immigrants who, like Albert, feel lost and alienated by the only country willing to take them in.
From Service in the British Army , to battles on the hills of Jerusalem for Israel's independence, Albert's adventures, loves and disappointments form an exotic colorful novel. "A Mercedes in the Sand" takes us through some of the most dramatic and beautiful moments of the twentieth century. Free on Kindle.