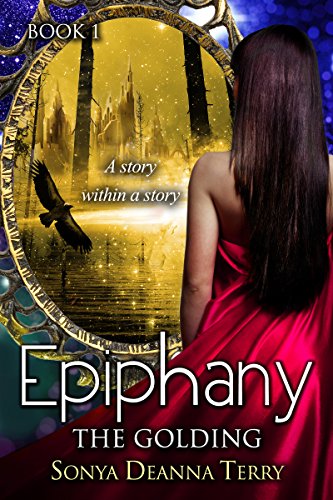 A mystical forest … An ancient prophecy … A love that spans lifetimes …
First in the two-volume Epiphany series, THE GOLDING is a captivating blend of history, contemporary romance and ethereal magic … a story-within-a-story that portrays the work of an 18th-century author and the lives of those who study his book.
"A fantastical highly-addictive first novel." The Wishing Shelf Awards, UK. $2.99 on Kindle.

Author:
Sonya Deanna Terry