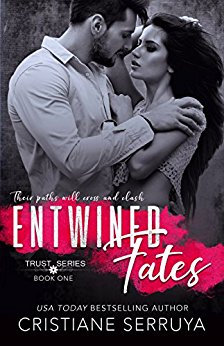 Ethan… I have a traumatic past I don't like to remember and though it kept knocking on my door, I built my walls and made a successful man of myself. My present is a void, but I am a powerful steel tycoon who has it all, and that's all they need to know. An unpredictable snowstorm changes everything. She was stranded in Heathrow airport and I gave her a ride in my G650. She's all I ever wanted: a passionate, loving, beautiful woman. She gives me what I never had: love. She will be my forever.
Alistair… One year ago, on my daughter's grave, I promised I would never bend to a woman's will again.Since then my days are filled with billionaire banking contracts and my nights are filled with raw, kink, hard sex. One new woman each night—sometimes two—to indulge my need for control and punishment. I forget about them as soon as they're out of my door. But when I meet her in a business meeting, in my f*cking bank, she confronts me, runs me over, and leaves me horny as f*ck. She's gorgeous, sexy, and has a strong will. One I will bend.
Sophia… Once upon a time, I had everything I had ever wished for: a perfect marriage, a successful career, and my precious baby daughter. Until monsters took my beloved husband away. $0.99 on Kindle.