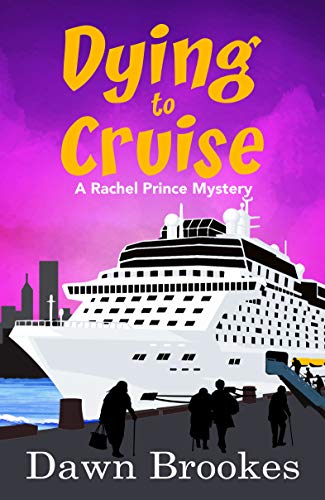 When you spurn a cold-blooded killer, vengeance will someday follow…
Rachel Prince is drawn to investigate when the leader of a Bucket List tour party is discovered in the library on the first day of her Antipodean cruise. Can this seemingly harmless group of elderly people have a killer among them?
Rachel thinks she is living the dream. Taking a cruise around Australia and New Zealand as a guest lecturer and meeting up again with her best friend, cruise ship nurse, Sarah. The scene is set for the holiday of a lifetime!
Difficulties abound for everyone when an interim chief of security causes countless problems and appears to take an intense dislike of Sarah. Not trusting the new chief to get to the bottom of the murder, Rachel investigates on her own, soon discovering that the dead woman from the Bucket List tour party had been receiving anonymous threatening emails. To make matters infinitely worse, Rachel's ex turns up on board, and things start to go horribly wrong.
The cruise ship sleuth needs to work fast to find out if one of the gentle elders on the bucket list tour is a murderer while avoiding her ex like the plague. $2.99 on Kindle.
[shareaholic app="share_buttons" id="4690042"]