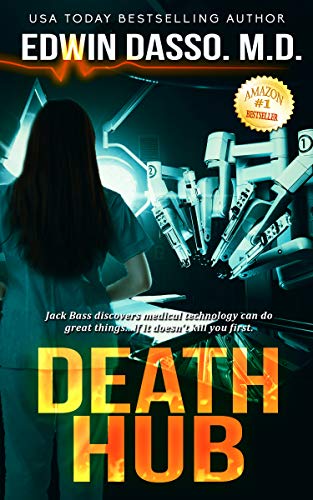 From USA Today and Amazon International Bestselling Author Edwin Dasso comes the Seventh book in the Jack Bass Black Cloud Chronicles.
Jack Bass, MD, discovers that new medical technology can work wonders…if it doesn't kill you first. Jack is working feverishly with two of his favorite past students to figure out what is behind the chaos of medical technology gone crazy.
Is it a bigger issue than anything they could have imagined? $0.99 on Kindle.