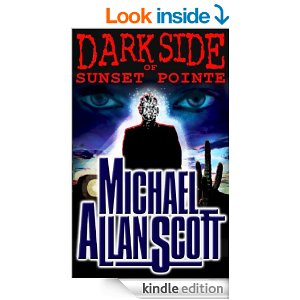 A hardcore contemporary mystery/thriller – a paranormal mystery, to be more precise. Based on real-life events, this murder mystery is new and very different. Mystery connoisseurs beware, the first book in the Lance Underphal Mystery series will keep you guessing . . .
A Paranormal Mystery – Lance Underphal was devastated by his wife's death, and now, the down-and-out crime-scene photographer can't let her go. He wakes up plagued by premonitions. The double shooting of an Arizona real estate developer and his mistress/bookkeeper immerse Underphal in a world of incomprehensible phenomena and it's anything but pleasant.
The Hardboiled Detective – Frank Salmon, the homicide detective on the case, does his best to blow off Underphal's "visions." But the murders keep piling up and the visions are all-too real.
Sex and Money/Lust and Greed – The trail goes cold until a double homicide at a fast food drive-thru takes a u-turn back to the dead developer and a martial arts instructor's kinky wife.
Salmon reluctantly pursues Underphal's cryptic clues, leading him from a popular strip club to a failing community bank, adding a blackmailing stripper's murder to the body count.
Thrill Ride – With Underphal pointing the way, Salmon hunts for a key piece of evidence and the common link between the killings – a custom offroad truck. Instead of clearing the case, the truck takes off, dragging Salmon into a high-speed chase, leaving a freeway pileup in its wake.
Suspense Builds – Underphal struggles mightily with his psychic curse, teetering on the brink of insanity. His only hope for redemption is the voice in his head, the voice of his dead wife. Stumbling through dark vortexes of murderous intrigue, he comes to realize his visions will either kill him or lead to the capture of a killer-maybe more than one.