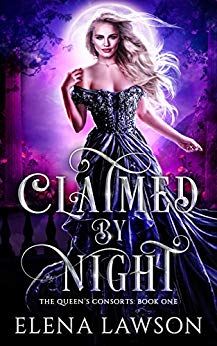 Trapped on an island, Liana's life has been a boring montage of skipping stones and listening to lectures, waiting for her mother to die.
Now the wait is over. The Queen of the Night Court has been assassinated, and the ship has arrived to ferry Liana back to her birthplace and claim her throne.
But not everyone at Court wants Liana to rule.
To make matters worse, she worries her ancestors haven't graced her with magic, and an ungraced Queen could never keep her crown. Overwhelmed and filled with self-doubt, Liana finds solace and protection in the arms of four Fae warriors.
Charming, devoted, and maddeningly eager to please—it's clear the males crave more than just royal favor. They want her… and they'll do whatever it takes to keep her safe.
Can Liana's warriors help her claim her rightful place as Queen, or will she fall to the denizens of Night? $0.99 on Kindle.