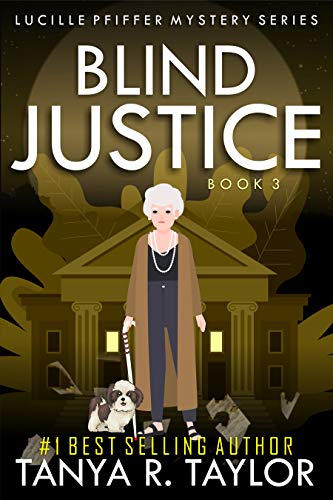 Has blind and widowed Lucille Pfiffer finally unraveled the age-old mystery surrounding real estate tycoon Sir Clement Tucker's murder? And if so, does it come with dire consequences?
Lucille and best friend Merlene find themselves in "hot water" after snooping around a neighbor's house in search of answers. What they discover is totally unexpected. Vanilla, Lucille's precious Shih-tzu, must see that they all leave the premises unharmed, but considering her little size, is she strong or skillful enough to accomplish such a task?
If Lucille gets her way, a startling scheme buried deeply within the entrails of Chadsworth's elite will be exposed – once and for all. $0.99 on Kindle.