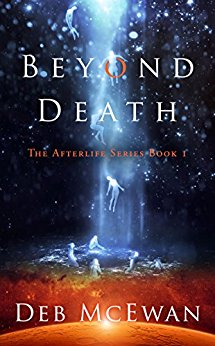 DEATH IS JUST THE BEGINNING
As twenty-something Claire Sylvester and her loved ones are about to discover.
In London, she says goodbye to the man she adores then disaster strikes.
Claire is suspended in her supernatural new world. She watches as the secret lives of those she loves unravels, and sadistic villains are punished on the road to their own personal hell.
While a higher authority ponders her ultimate fate, her family deals with dramas beyond the realms of her imagination.
More than she knows depends on Claire's actions and those of the unlikely partner who accompanied her on her journey.
What will be her final destination? And are there any second chances?
Beyond Death – a supernatural mystery of love, loss, deceit and revenge, with a pinch of dark humour. $0.99 on Kindle.