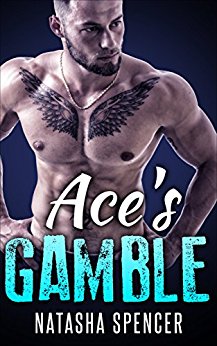 She's taking a chance and he's risking it all.
Christie:
I've spent my whole life in a small town, and this journalism job is my big shot at something more. The only problem is, I need to find a great story if I want my boss to renew my contract.
When Ace walks into my life, sexy, dark and dangerous, he might just be the lead that I'm looking for.
If I chase the story, I might lose him. Is it worth the chance?
Ace:
I've been fighting all my life. It's the only thing I know how to do. I'm used to fighting dirty, but a rigged fight is really weighing on my conscience.
Then Christie walks into my life, innocent, gorgeous and sexy as hell.
She complicates matters even further and now I have a choice to make.
Do I keep fighting and lose her, or do I make the ultimate sacrifice? $1.99 on Kindle.