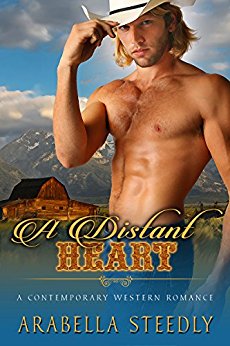 He returns after eight years, but he's dark, different. He has a past. I can't trust him, but how can I resist him?
Rachel was a bright-eyed A-student, on the cusp of heading to New York City to attend college and fulfill her dream of making something of herself.
When her hunky, friend, Kent, kissed her on the night of graduation, she told him it couldn't happen between them – she had plans.
Plans don't always work out though. Fast-forward eight years. Rachel finds herself lingering on the family ranch dreaming of what could have been. She dreams of the youthful love she might have had with Kent.
If only he didn't leave home to join the Navy right after that kiss. Wherever he ended up, Rachel assumed his plans worked out at least.
When her fantasies come true, and Kent returns to her, the reality is far from her dreams.
How can his actual presence make him seem more distant?
What happened to him out there?
Where did he go?
Is she just in love with a memory or is this new man still everything she has ever needed and more?
"A Distant Heart" is a standalone story with no cliffhangers and a guaranteed HEA. $0.99 on Kindle.