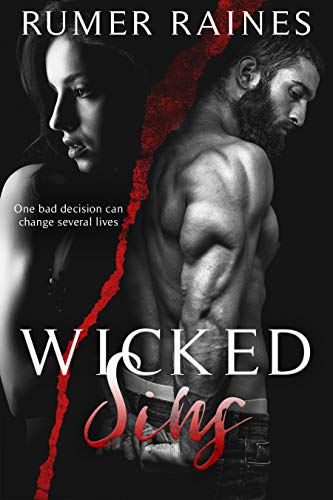 Would I commit a murder to get out of the Rat Race?
Burned out by Corporate America office politics, I finally snapped.
I let the boss know exactly how I felt about him and now he has me exactly where he wants me….at his mercy.
He's taken full advantage of the arrangement and I did the only thing a girl could do.
I hired a hitman
When I turned to a life of crime I didn't expect Mr. hot and sexy to show up.
As the heat rises between us, I have to choose who to save.
The Devil I work with or the Mobster that I have fallen for.
Wicked Sins is a suspenseful, action-packed dark mafia romance intended for mature audiences. The romance between the alpha male bad boy and a vengeful woman who has no other choice, but to take the law into her own hands. $2.99 on Kindle.