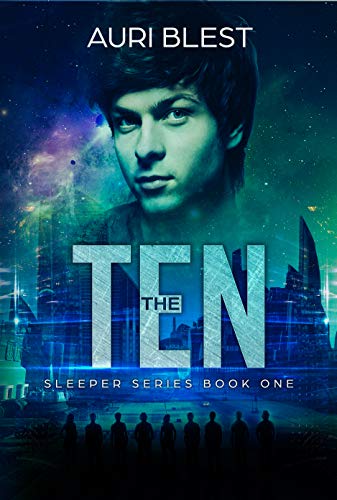 They fear what we've become. They should.
Although many students attend the prestigious, Institute of Anomalous Intelligence, only ten of them matter. The single most important, Aiden Quinn, the one whose neurological scan shows activity unknown to humans.
The year is 2072, and sixteen-year-old Aiden Quinn and his mother have kept his abilities hidden from the world. He is called a Sleeper by the few scientists that know of his existence. His abilities keep locks and barricades on every bedroom door at night and eventually led to the disappearance of his father.
Being accepted to the Institute is a dream come true, but Aiden soon discovers his acceptance has nothing to do with his intelligence. What he finds is almost as terrifying as the power growing within him.
Knowing whom to trust could save him. Letting loose his full power could kill them all. $0.99 on Kindle.