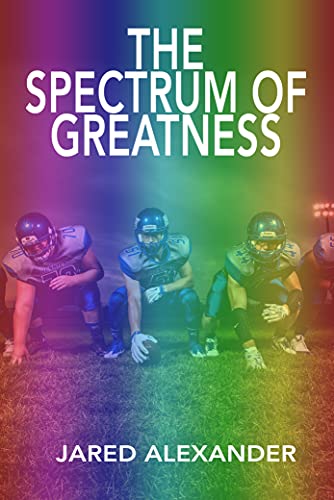 Drawing on author Jared Alexander's own triumphs over high-functioning Autism, Spectrum of Greatness is an empowering Teen, Pre-Teen, and Children's fiction novel that teaches kids the values of teamwork, friendship, diversity, and inclusivity. This book is for readers of all ages.
12-year-old running back David Washington loves football and plays for the South Side Bandits. The Bandits are one of the worst youth football teams in Chicago. He also struggles with High-Functioning Autism and communicating with teammates. But David's Autism is not the reason the Bandits have struggled in the past. In fact, David is just the football player to turn his team around.
Follow David and the team as they transform from losers to confident players under the new coaching leadership of former women's professional quarterback turned social worker Allison Ward and retired NFL kicker John Preston. Can David overcome his struggles with Autism and lead his team into the championship game?
Readers will become the biggest fans of David and the South Side Bandits, as these ultimate underdogs prove that with enough hard work and a lot of heart, anyone can turn their luck around. Above all, The Spectrum of Greatness shows that individuals on the Autism spectrum can overcome struggles with High-Functioning Autism and become leaders in whatever role they find themselves in!
Even reluctant readers will love to cheer on David and the Bandits, as they find their groove and realize their true potential and become local football heroes. $1.99 on Kindle.