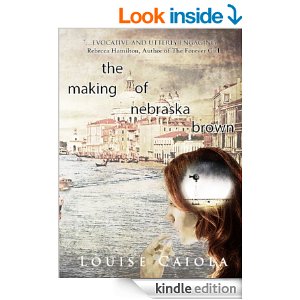 The last thing eighteen-year-old Ann Leigh remembers is running from her boyfriend in a thick Nebraska cornfield. This morning she's staring down a cool Italian sunrise, an entire continent from the life she once knew. The events of the eighteen months in between have inexplicably gone missing from her memory. 

All at once she's living with Tommy, an attractive, young foreigner asking for her continued love. Though he's vaguely familiar, she recalls a boy named Shane in America who she reluctantly agreed to marry. Juggling a new world while her old one is still M.I.A is difficult enough without the terrifying movie scenes spinning a dizzy loop in her mind: glimpses of a devastating house fire, a romance gone wrong, an unplanned pregnancy, and a fractured family – each claiming to be part of who she once was – a girl and a past somehow discarded. 

Ann Leigh must collect the pieces of herself to become whole again, but she doesn't know who to trust especially when Tommy's lies become too obvious to ignore. And above all, her heart aches to discover what became of the child she may or may not have given birth to.