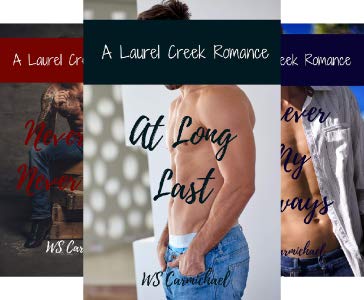 WS Carmichael's Laurel Creek series is set in the sleepy upstate NY town of Laurel Creek where it follows the lives (and loves) of the sexy Montgomery brothers.
Each stand-alone novel takes you on a romantic adventure to Laurel Creek and tells the tale of a Montgomery man falling hard for the woman of his dreams. You'll quickly fall in love with the quirky townspeople, the strong heroines and the smoking hot Montgomery men.
WS Carmichael's writing style draws you in and makes you an honorary resident of Laurel Creek. Once you visit, you'll never want to leave!
[shareaholic app="share_buttons" id="4690042"]