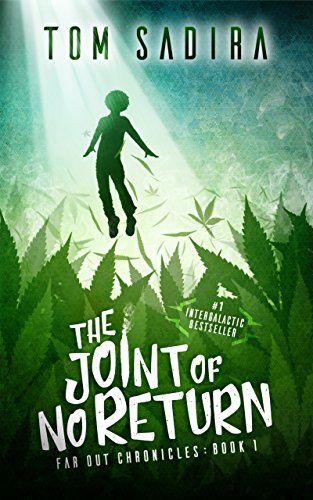 Bumbling stoner Charlie Hong has spent the last year in hiding, cultivating one last hare-brained scheme to escape his troubles: a clandestine marijuana operation. Just as he's about to cash in, his cash crop is stolen by a bright light appearing in the night sky. After catching a ride with one of his plants, he finds himself thrown into a world far stranger than anything he could have possibly imagined.
Does the stoned stowaway have what it takes to free the Starseed—a massive living spaceship overflowing with bizarre life forms—from the clutches of a mysterious force field trapping it in Earth's orbit?
Is he up for the challenge of fighting an evil Reptilian race bent on enslaving humanity?
More importantly, before he decides anything, does he have time to light one up? $0.99 on Kindle.