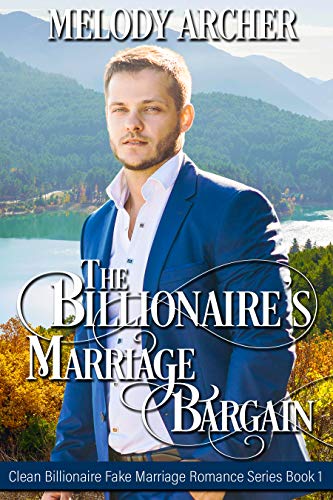 Billionaire Adam Stevenson must marry in 30 days to receive his great-grandfather's inheritance.
Elle is desperate to save her dad's ranch from foreclosure. She has 3 weeks to do it. When Adam asks her to be his fake wife, she agrees…with certain conditions.
1) Keep this a business arrangement.
2) Do not fall in love.
It's for one year only. What could possibly go wrong with a marriage bargain? $0.99 on Kindle.
[shareaholic app="share_buttons" id="4690042"]