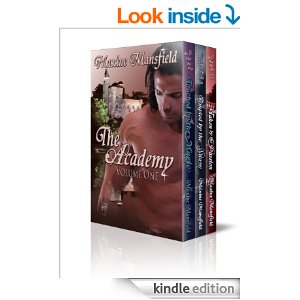 New to The Academy of Magical Arts, Briarlarn Tumbleweed wants to learn the art of a True Healer, but her nerves get the best of her when she's paired in the sexually dynamic healing class with Uthiel Stoutheart, Paladin of the Realm. Between burning off his eyebrows and overturning a candle on certain exposed male parts, she isn't making a very good impression. But how can she focus when Uthiel is strong, brave, and touches Briar in a way that leaves her weak in the knees, quivering with pleasure, and begging for more? 

Falling in love with the accident-prone but talented Briar was not what Uthiel had planned, but life with the sexy healer is adventurous, hilarious, mind-blowingly stimulating, and clearly his destiny. His soul awakens while taking her to new heights of ecstasy, yet he can't allow his own pleasure. There's no getting around it—he must leave The Academy and pursue his quest to right the wrongs done to his people if he can ever hope to find happiness with Briar. 

But is their love strong enough to mend the magic so desperately needed to preserve their world, and that touches both their souls with a searing heat?