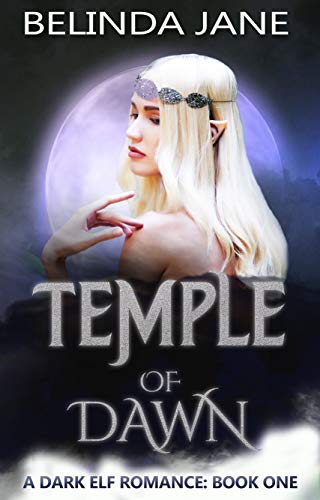 A dangerous bargain with a dark elf hunter, and an attraction too intense to ignore.
When Messendra is called to the High Priest in the middle of the night, she assumes she's being rewarded for her four years of service and being granted the title of Knight Scepter.
Except she's not, she's the next living sacrifice.
After a bit of trickery, Messendra escapes the temple only to be captured by a dark elf bounty hunter too beautiful and crude to be real. Raegar is willing to listen to her pleas and stop the sacrifices, but only if she's willing to pay.
And the only thing Messendra has to offer is herself.
If you like hot alpha elves or fae, strong and feisty female leads, epic fantasy worlds, and a fast-paced adventure, check out Temple of the Dawn, the first book in the fantasy romance Dark Elf Romance novella series. This standalone story contains sweet sexy scenes with a guaranteed happily ever after, no cheating, and no cliffhanger. $0.99 on Kindle.