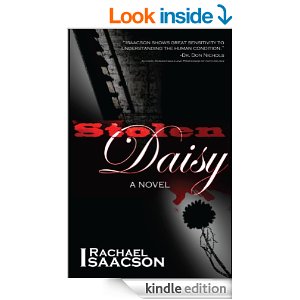 A dark past. A dangerous secret. A deadly disappearance.
Samantha Beckett has one goal of her 12-year-old existence: the safety of her three-year-old sister. And that responsibility is just enough to keep her head above the tumultuous waters of their mother's rage. Then one stormy spring day Samantha comes face to face with her worst nightmare, and she knows her world will never be the same.
Will Sam find the courage to trust the police before it's too late?
The fate of this young girl rests in the proficient hands of Detective Brody, but even with a dream team of law officials on his side, time is quickly running out. The investigation is surrounded by secrets and deception at every turn, and the closer Brody gets to the truth, the more he understands what's at stake, and it is almost more than he can bear.
A beautiful reminder that love will overcome the dark shadows of evil.
'Stolen Daisy' sheds light on child abuse, human trafficking, and the evil which hides amongst us in plain sight. So, too, does it teach us how a single person can change the course of someones life, and create self-worth out of hopelessness; of how pure intentions will effect change for the greater good of humanity.