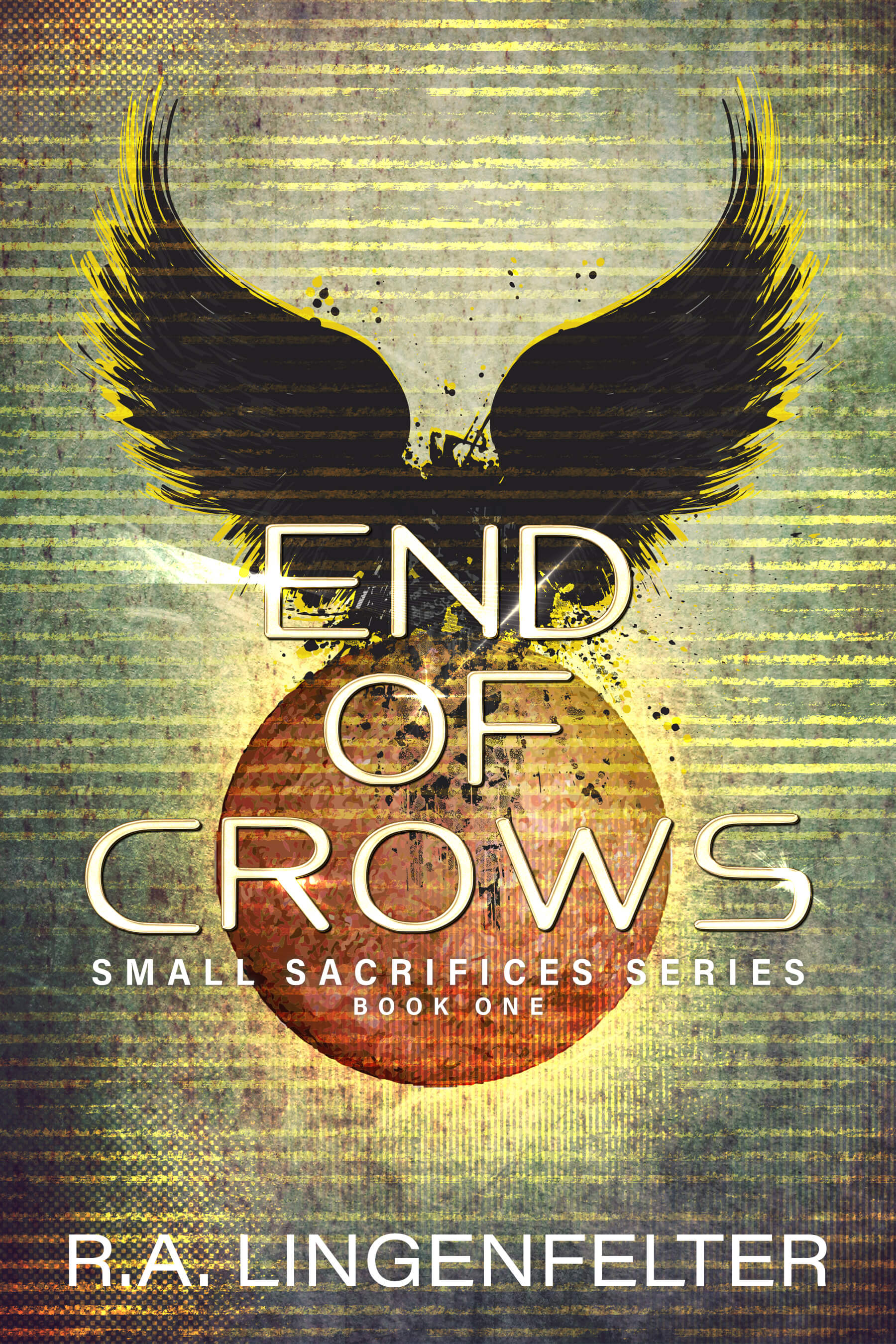 **WINNER OF THE WILLIAMSBURG INTERNATIONAL FILM & MUSIC FESTIVAL**
Readers who enjoyed Divergent and Hunger Games will love R.A. Lingenfelter's End of Crows. Book one out now! Available worldwide!
Willow's journey is filled with emotions that all of us can closely related to. Our time of self-doubt and where we might fit in. What our talents or skills are that set us apart from others and whether we will be accepted for those talents. As Willow discovers her strengths, she realizes she's not the average young woman she thought she was. Living in a time where government domination is accepted, she has been taught that freedom is something worth fighting for and her faction, the Crows, are still gathering for that fight.
Finnian was born free, his parent's both founders of the Crows. Having been betrayed by his mother, Finn is skeptical about the new arrivals in the Crow's camp. As he studies Willow, his doubts grow as she shows skills with weaponry and hand to hand combat that a novice wouldn't have knowledge of. Finn also struggles within himself as he fights his growing attraction towards Willow.
Willow starts to have dreams that appear to be visions of the future but only Finnian believes her. When she dreams of a spy in the camp, Finnian and Willow set up a trap to expose the traitor but her skills are new and their trap fails. Tired of the suspicious looks from her faction, Willow is determined to expose the spy and show the Crows that she is truly one of them.