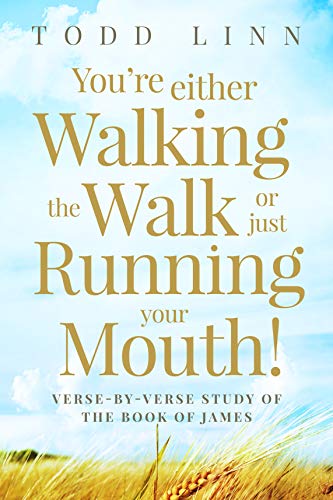 Reads Like A Modern-Day Teaching Of The Book Of James!
You're Either Walking delivers a singular blessing rarely found in similar books: a combination of material that is both scholarly and practical.
Verse-by-Verse Treatment
Engaging and Applicable
Remarkably Practical and Theological
Thoughtful Study Questions Throughout
In You're Either Walking, the author carefully and pastorally explains and applies each verse of what is arguably the most action-packed, imperative-filled letter of the New Testament!
Unlike typical commentaries written in the rigid style of academia, You're Either Walking weaves faithful, verse-by-verse treatment with engaging narrative, producing a book that is at once trustworthy and refreshing.
Containing helpful headings throughout twenty-four chapters, readers will enjoy a consistent pattern of explanation, illustration, and application of the entire text of James.
Each chapter concludes with a helpful "What About You?" section containing questions for further reflection and action.
Use in small group settings or individual study. Great for pastors, teachers, and any person interested in a faithful study of the Book of James! $0.99 on Kindle.