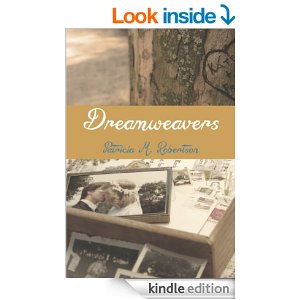 Free Over Memorial Day Weekend!
Kate, a single mom, sends her teenage daughter, Terri, off to spend the summer with her father in California, thereby freeing Kate for adventures of her own. Now it is time to follow her dreams, but where to begin? Her high school sweetheart or the attractive building contractor she hires to add an addition to her home? Join Kate, Terri, and others, including Kate's sister, a third grade teacher and a World War II Vet, as they seek out new dreams worthy to build a life on. 

Dreamweavers will help you recapture old dreams and memories as you look at your life through new eyes. Dream again, wherever you are in life. 

Patricia Robertson offers words of hope to those who have given up on their dreams or misplaced them. Married, mother and minister, she writes for and about ordinary people living extraordinary lives just by being the person they are meant to be with all their human failings and foibles. She currently lives in Jackson, Michigan, with her husband, Jack, as together they look forward to their next stage in life.