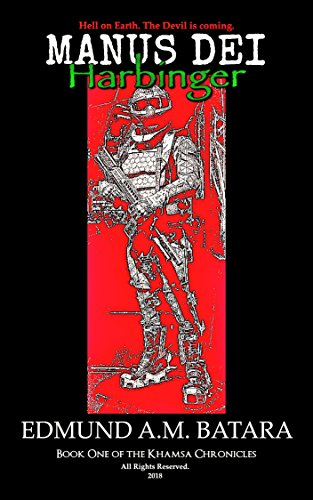 The former Light-Bringer's time to rule is coming. And there's nothing humanity can do about it. Yet the Devil is prophesied to lose everything in the end. Destiny or not, the fallen Archangel has other plans.
Thus the tumultuous last stages of a conflict as old as time. Fought in this world. With the weapons and science of humanity.
But though the time of the Apocalypse is nearing, Heaven waits. And in preparation for the final conflict, the minions of Hell have started infesting the world. Corrupting humanity and stealing the heavenly spark that connects mortals to God. Unless stopped, when the end comes, most of the divine power that exists in every person will belong to the Adversary. The Serpent has no plans of losing again. With enough heavenly power, he believes that even a divine prophecy can be broken.
Against the forces of Hell, it falls to the shoulders of a few good men and women at the side of diminished angels to delay Armageddon. A retrograde action against the forces of darkness.
One of them is Keith A. North, SEAL E-6, left for dead in the sandbox. Recruited by the secretive Khamsa, an organization almost as old as recorded history, he learns how to fight against nightmares made real. Limited by rules as ancient as the struggle against Hell. $1.20 on Kindle.