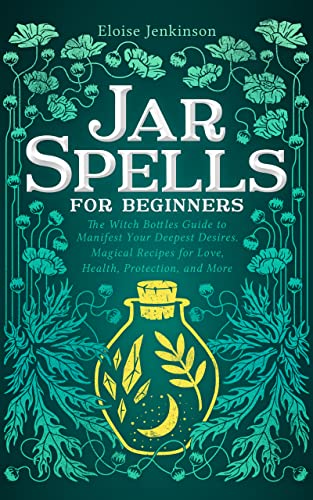 Do You Want to Enhance Your Magical Power, Efficiently Manifest Your Dreams and Quickly Attract the Life You Want?
In the book, you will find:
* Spellwork Fundamentals: Learn about all the low-cost tools, types of needed supplies, and magical practices, such as charging, grounding & centering, or protection techniques.
* Learn Secrets of Jar Spells: Explore a goldmine of witchy wisdom! Practical guidelines will walk you through the process of making powerful jar spells.
* Enhance Your Hidden Powers: Understand energy flow and learn how to use it in connection with witchcraft to successfully manifest changes in your life.
*The most crucial Correspondences: Learn the magical properties of herbs, crystals, and candles to cast the proven witch bottles and make all your fantasies come true!
* 100 Unique Spell recipes straight from the author's grimoire.
Don't miss out on the opportunity to attract the life you truly desire with the power of witch bottles. $0.99 on Kindle.