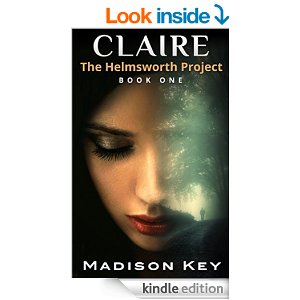 Claire has special abilities that she shares with her siblings. These extraordinary gifts were given to each of them by their parents and now for some reason their parents have gone missing. 

When the FBI shows up asking questions about their powers, Claire becomes suspicious and doesn't know if she should trust them or not. 

By the end of this book the siblings are all split up with each on their own journey. Battling with themselves on who they should trust each sibling is on their own path. 

This book is from the perspective of Clair Helmsworth. Follow her through this adventure and find out what happens next. 

Book one of four in this series…keeps you second guessing…not sure whom to trust.
Now Available For FREE DOWNLOAD