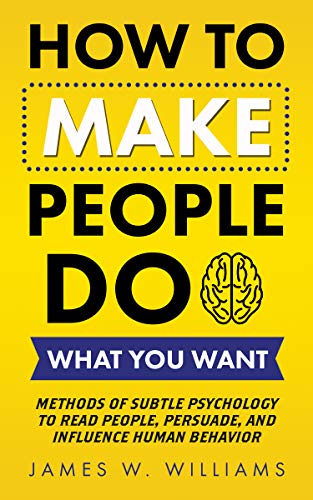 How to Make People Do What You Want: Methods of Subtle Psychology to Read People, Persuade, and Influence Human Behavior is the ideal book if you've ever wanted to get what you want. You'll learn all about how to read people based on their language, tells, and physical movements.
Using proven psychological communication strategies like priming and spreading activation, you can then put your subject into a more susceptible mindset that helps open them to your ideas, allowing you to ethically persuade and influence people by controlling their thoughts, feelings, emotions, and even their behavior.
If you've ever wanted to convince your partner to get a pet or a new car, wanted your boss to listen to your ideas, or wanted to persuade people to offer you a favor—it doesn't matter what situation you could be in—this book contains the strategies and secrets to help you unlock it all!
Click "Buy Now" and unlock the secret methods of persuasion! $0.99 on Kindle.