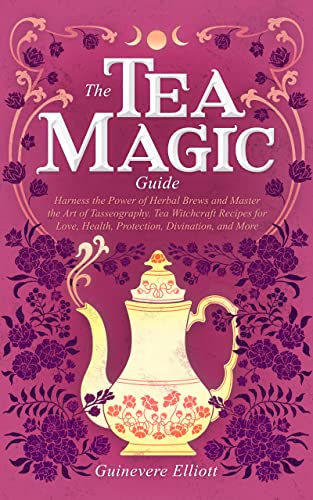 Why not add tea and herbal infusions into your daily routine to help you calm down and control your reality?
In the book, you will find:
* Tea Magic Basics
* Herbal Rituals
* Unique Tea Spell Recipes
* Tea Leaf Divination & Tasseography Symbol Meanings
* Tea Offerings
* Tea Magic Correspondences
* And a lot more…!
Immerse yourself in the world of Tea Magic with personalized herbal tea blends! $0.99 on Kindle.