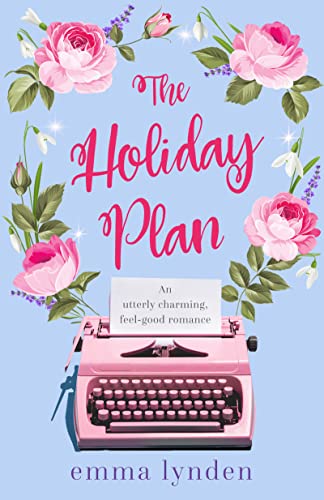 From one of the freshest voices in contemporary romance, comes The Holiday Plan, a sparklingly festive Valentine's Day escape for fans of Debbie Macomber, Annie Rains, and Debbie Mason.
Native New Yorker and author Verona Scott is battling heartbreak, both personally and professionally. Coming off a disastrous split with her ex, she's struggling for inspiration to write her next book. And she's lost without her Aunt Theoni.
Hoping for a fresh start and to avoid the glittering holiday completely, she's planned a Valentine's detox: a luxurious trip alone to the historic Courtington Castle hotel, a grand retreat, tucked into a picturesque valley in the Adirondacks, in the adorably quaint town of Camelot Creek.
But escaping the heart-shaped balloons and red roses isn't as easy as she thought.
This won't be the restful retreat she'd imagined. Instead, she's just walked into one of the biggest matchmaking events of the year. Not to mention, dating coach and celebrity Troy Turner is heading the whole thing up, and he's on a mission to include Verona in the festivities. Will Troy change Verona's mind about the most romantic day of the year?
As the holiday celebrations begin to creep across Verona's doorstep, an unexpected visitor checks into the castle, stirring up the past.
No matter what, for Verona, Valentine's Day is the day where everything changes.
A heartwarming romance that will whisk you away to a magical winter wonderland and have you reaching for the hot cocoa and box of chocolates long after the holidays. $2.99 on Kindle.