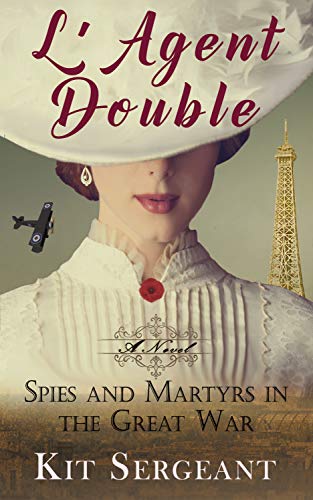 Three Women. Two Sides. One War to End all Wars.
When a war like no one has even seen rages through Europe in 1914, three women are set on a collision course with history.
As one of the first female pilots, Alouette is determined to join the war effort. She gets her chance when she is recruited by Captain Ladoux, head of France's Secret Service. But is she willing to sacrifice everything for her country?
Marthe's day job as a nurse requires her to help anyone in need, including the enemy. But at night she wanders the darkened streets of Belgium as a courier for Allied Intelligence. Can she keep up her dual roles without anyone finding out her secret?
The famed Mata Hari cares nothing for the war effort. If maintaining her lavish lifestyle means spying for whatever side pays her the most, then so be it. But the naive dancer is being set up for the most dangerous performance of her life.
The three women must navigate through a double agent's world of deception and betrayal, and one of them will pay the ultimate price.
Told from the viewpoints of these real-life women, L'Agent Double: Spies and Martyrs in the Great War is meticulously researched and keeps you on the edge of your seat. Pick up this courageous tale of love, honor, and deception today! $0.99 on Kindle.