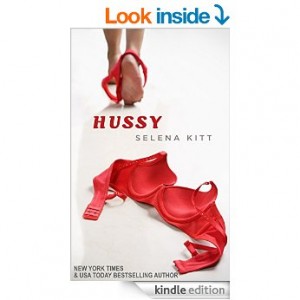 New Adult Erotic Interracial Romance
Warnings: This title contains graphic language and extreme adult situations as well as a girl with a slutty attitude bigger than Texas covering a haunted past, and a sweet, hot man in uniform dead set on rescuing her from herself.
The Eskimos may have over a hundred words for snow, but that doesn't even come close to how many words the English language has for "slut" -and Lindsey has been called them all. "Hussy" is Lindsey's personal favorite, given to her by her own grandmother, who likes to pat her on the hand and whisper, "Don't worry, dear–a hussy is just a woman with the morals of a man." But Lindsey's not ashamed of her reputation. She knows she's earned it–and she's proud of it. After all, you only live once, right? In fact, she goes out of her way to make it known to every guy she comes in contact with, she's available for the taking–the rougher, the better. That is until Lindsey meets Lieutenant Zachary Davis, a man who refuses to treat her like the trash she believes she really is. But can Lindsey change her impulsive ways and learn to value herself the way the Zach does?