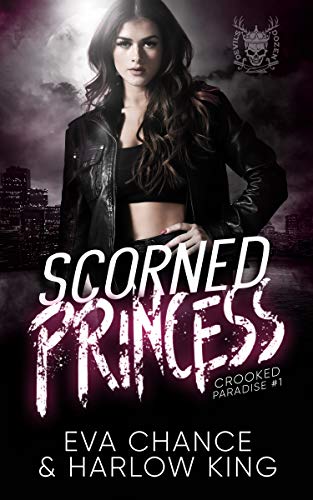 Hell hath no fury…
I thought I was trading one evil for a lesser one. Marry a man I might eventually love, forge an alliance between his gang and my father's, and get out from under Dad's sadistic thumb.
Turns out my fiancé has other plans. Like slaughtering me and my entire family the night before the wedding.
I make it out alive, left with nothing but a thirst for vengeance. But if I want to crush the prick who betrayed me, I have to turn to the biggest pricks of them all.
Hot, cocky, and dangerous, Wylder Noble and his men rule Paradise Bend. Their help doesn't come cheap. I've got to prove I'm strong enough to deserve it.
Whatever they throw at me, I can take it. No taunting words or scorching looks will break the wall around my heart.
They think I'm made of glass? I'm a girl of shards that can cut you to the bone.
Before this is over, someone's going to bleed. And this time, it won't be me. Free on Kindle.