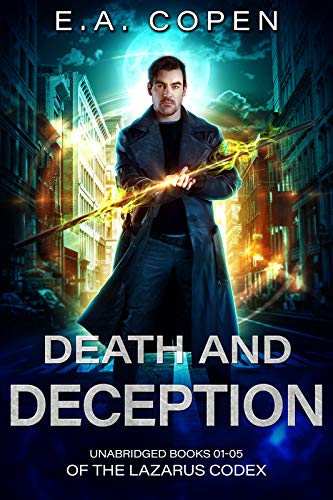 This collection contains the first five books of the popular Lazarus Codex series from preternatural storyteller E.A. Copen.
For Lazarus Kerrigan, The Big Easy is anything but easy.
Crime is up, incomes are down, now his front door is a murder scene, and the cops are ready to pin it all on him and call it a day.
If he wants to clear his name, Lazarus will have to find the murderer – fast.
But more than monsters go bump in the night when the sun sets in New Orleans. The infamous Baron Samedi is back in town, and ready to offer Laz a new power he can't refuse. $0.99 on Kindle.