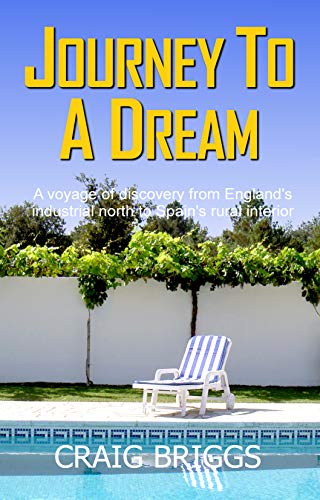 Sell up, move abroad, and live the good life. How difficult could it be?
Craig Briggs dreamt of a new life, free from the stresses and strains of modern living. Unlike most of us, he decided to follow his dream.
In May 2002, Craig, his wife Melanie and their dog Jazz packed all their worldly belongings into their ageing executive saloon and headed off to Spain. Not for them the tourist-packed Costas of the Mediterranean or the whitewashed villages of Andalucia. They chose Galicia, an unspoilt paradise in the northwest corner of Spain.
With help from the locals, they quickly settle in to their laidback lifestyle. Long, lazy lunches fill their days and lively village fiestas keep them up until the early hours.
It's only when they start searching for a new home that the problems begin. They encounter a freelance estate agent of dubious character and risk life and limb tiptoeing through dirty, derelict, and dangerous buildings.
Worse follows: a brush with the law, a builder who downs tools, a floating swimming pool, and the mysterious disappearance of their life savings.
Join Craig, Melanie and Jazz along a colourful, bumpy and sometimes perilous journey and immerse your senses in the sights, sounds, and tastes of a Spanish adventure. $0.99 on Kindle.