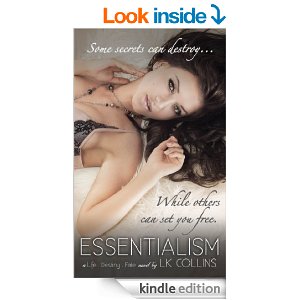 Adult themes and situations MATURE CONTENT. If you love sexy firefighters then this book is for you. Fair warning, you will need a change of panties. You're welcome.

This book can be read as a stand alone. 

Some secrets can destroy… 

Bridgette Schaefer has been through more in her twenty-two years of life than most people survive in a lifetime. Finally, she can see the light at the end of the tunnel and control is within her grasp. With a fresh start ahead, there's nothing but blank pages to be filled. Unfortunately, a lie by omission quickly weaves itself into a dangerous web of half-truths. As she battles between right and wrong, she discovers that sometimes there is only defeat when it comes to matters of desire. 

While others can set you free… 

Troy Sorano has one rule – no lies. Yet he's spent years hiding behind a well-placed mask, forced to hide who he yearns to be. On the outside he's confident, fun, and sexy-as-sin, but there's so much more hidden within. When fate intervenes, he can't help but wonder if Bridgette could be the one to accept him for who he is. As he struggles through his fear of rejection, he discovers he's not the only one hiding the truth. 

Can Bridgette and Troy find what is essential for their happiness before it's too late?