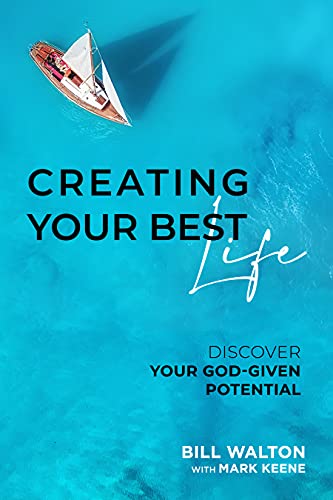 God absolutely intends for you to live in abundance and experience complete fulfillment.
Do you believe life has more for you?
Are you tired of being broke?
Are you ready to own your future and create the life you want?
One of the challenges most Christians face is seeing and experiencing God's promises. We know He wants us to be fulfilled. We know He wants us to experience abundance. But no matter how much we try, how much we pray, we constantly feel like we are on a hamster wheel. Never making progress.
Creating Your Best Life is Bill Walton's journey from broke in 1997 to having a divine encounter that led to founding and partnering in 20-plus businesses. In addition, he and his financial services firms and partners currently oversee and advise on over $1 billion in assets, as well as billions more in businesses and real estate.
For the last 25 years, Bill has studied great leaders in business as well as giants in spiritual leadership to combine that research for practical application. He has distilled those lessons into reproducible steps in this book.
Now is the time to apply those same keys to your life and discover your God-given potential. Free on Kindle.