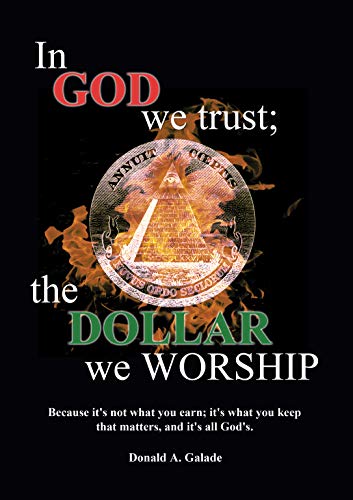 The purpose of this book is to show the will of the Lord to unlock the blessings in our lives, as long as we do our part with what we are given by God. We learn in the Word that much is required of us in order to be in covenant blessings and abundance with God. It is our focus to assist those that do not know or are confused about what Jesus did for us on Calvary with the truth. We have a lot to do with how much and when we receive from the Father. I will, however, touch on some topics that others addressed, with a slightly different slant. May you be blessed as you read this, and may the power of the Holy Spirit open your ears and remove the scales from your eyes as it permeates and transforms you, in Jesus name.
When I realized there was more to life than making a buck, the Lord showed me I could not only provide for my family, but also sow into His Kingdom, and sow into his people as well. He showed me how to lead with the Word in everything I did. What makes this book truly a work from the Lord is that I did not grow up reading the Bible. Truth be told, I didn't even own one until 2001. Coming from a "religious" background, I had the same thought process as most Christians do today. Just be a "good person" and go to church, and maybe you'll make it to Heaven! Although I believed in God and knew who Jesus was, and what He did for us on the cross, I thought that was all I needed to know. The Lord would soon show me differently. He showed me many things about the Word and about religion. I soon found out that there was a difference.
In many churches money is a very emotional subject when discussed from the pulpit. In case the title had not given it away, this book is going to discuss these topics in great detail, all of which will be supported by the Bible. Some who read this may be blessed, others may find the information contained herein in contempt. Please take each scripture and concept and search it for yourself. Free on Kindle.