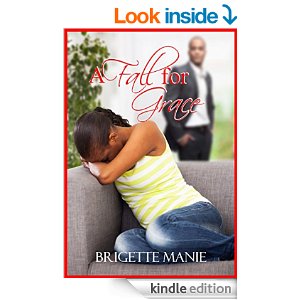 One eventful evening and twelve years of silence later, Solomon Haynes shows up again on Grace Myles's doorstep. Once his good looks had made her giddy, and his charisma had coerced her out of her shell. Just one look and Grace knows his effect on her is still the same. She had given him her heart the first time and something more. That had been a mistake. She would be a fool to fall for him a second time. With a battle raging between her heart and mind, she fights to resist his allure and his promises that the second time around can be different. 

Private problems and a secret sin had kept him from coming back to her. With the benefit of time and conversion, Solomon acknowledges that he made a gross mistake. Now he craves Grace's forgiveness and just one opportunity to win her love for keeps this time. 

With persistent enemies dredging up his past, he might be fighting a losing battle for her heart and her trust. But failure is not an option, for it would mean losing Grace and the gift he left behind twelve years ago.