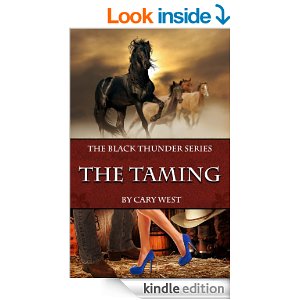 He was a one night stand kind of guy… She was a forever kind of girl. 

Kate Harris was starting over. After a failed marriage, she was leaving Santa Cruz and moving to Virginia City to work on the fifty acre horse ranch before taking a teaching position in the fall. She needed to find herself again but that was before she met the wild stallion Black Thunder and the overbearing Jack McBride. 

Ranch owner, Jack McBride was a man's man. He was arrogant, rugged and liked giving orders. His passion was possession and his craving control. He wasn't about tomorrow mornings, never feeling the need to make it permanent… that is until he met Kate. Now he wanted her with an obsession sparked by her refusal. 

Sexy and very addicting, the Black Thunder Trilogy is a masterfully woven tale about one man's journey to abandon his past and seal his future to the one woman he must possess.