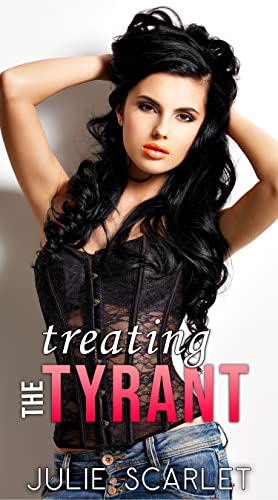 She's a compassionate doctor. He's a ruthless gangster. Do they stand a chance of falling in love with each other?
Doctor Isabella Romano hates violence. When a smoking hot Mafia boss faints in her clinic, she treats his bleeding wounds… repressing her desire to feel his touch.
Marco "The Grim Reaper" Vaeletti had no time for women. The mob is everything he has ever known. While escaping an ambush, he stumbles upon a stunning doctor and is instantly drawn to her. The moment he finds out she hates his kind, he is determined to change her opinion.
Isabella has trouble controlling her feelings toward the handsome high-flyer. Marco would do anything to make her his.
Will their growing feelings ignite between the sheets?
Treating the Tyrant is a steamy contemporary romance story. If powerful characters and sizzling hot attractions are your thing, then this is a must-have for you.
Try this book for free by downloading it from BookFunnel or get it Free on Kindle.