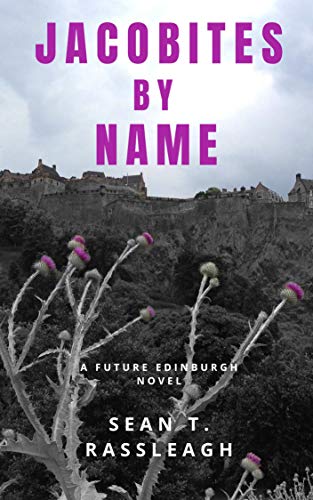 Edinburgh 2025. Six years after Brexit. The New Georgian wing of the Tories is in firm control at Westminster and determined to take the UK back to the 1700s. To avert a second independence referendum they have appointed a Viceroy to run Scotland.
Things look bleak for the independence movement but the Viceroy has reckoned without the intervention of Professor Harmatia McTavish and her colleagues at Edinburgh University who are incensed by the latest round of Tory cuts to their research budgets. Can a well funded secret society led by brilliant academics with skills in biotechnology, lasers, computer science and pharmacology use their advanced technology to crush the Viceroy's army and stage a third Jacobite rebellion?
Science fiction mixes with political satire and occasional heresy in a lighthearted romp with more jokes than Dan Brown and less swearing than Irvine Welsh. Free on Kindle.