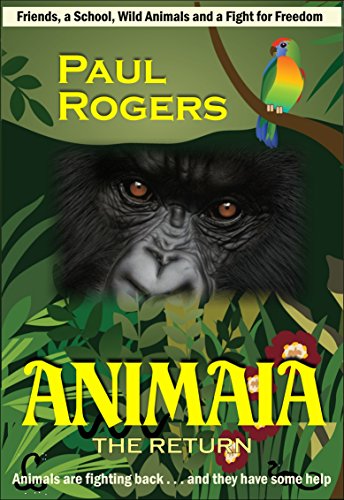 "Harry Potter meets Dr Dolittle"
In the exotic, high-tech country of Animaia, a few gifted people can communicate synchronously with animals. The gifted Arno Steele, his school friends Leroy, Ashley and Charlotte, their weird and wonderful teachers and a mystical benefactor called the 'Truemore' battle to save their animal- and environment-friendly world from an evil fanatic who targets Arno in order to invoke insurrection and return the country to the old ways of animal exploitation and environmental destruction.
When Arno Steele enrolls at the legendary animal studies college, the Dolotty Institute of Primal Intelligence, he has little understanding of the breadth of history and culture that will eventually engulf him in extraordinary menace and peril as he struggles to protect himself and friends, animals and teachers, and perhaps life itself. Free on Kindle.