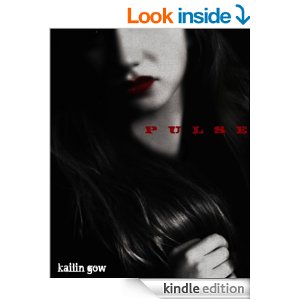 The PULSE Series is currently in development for a film, as listed on IMDB!!! BITTER FROST,  a series tie-in, as part of Kailin Gow's Fantasy Worlds is now in development as a game and film!!!**
17 year-old Kalina didn t know her boyfriend was a vampire until the night he died of a freak accident. She didn t know he came from a long line of vampires until the night she was visited by his half-brothers Jaegar and Stuart Greystone. There were a lot of secrets her boyfriend didn t tell her. Now she must discover them in order to keep alive. But having two half-brothers vampires around had just gotten interesting.
Award-winning Finalist in Romance Fiction (2011 International Book Awards)
Award-winning Finalist in Multicultural Fiction (2011 International Book Awards)
Author Kailin Gow Won 7 Global Book Awards in 6 categories in the 2nd Annual International Book Awards, Winning the Most Awards in Fiction, including Horror Fiction, Women's Literature, and Young Adult.