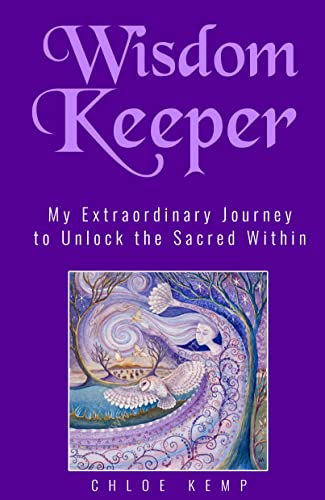 GOLD WINNER Memoir: 2022 Living Now Book Awards — Books for Better Living
FINALIST New Age Nonfiction: 2022 International Book Awards
Psychic dreams and visions, remembering past lives, and becoming an intuitive shamanic healer—this is the story of an ordinary woman's extraordinary journey. With raw honesty, Chloe shares her story of awakening to her Divine purpose, healing herself and her journey to heal others. WISDOM KEEPER reveals the Divine pathway to a more peaceful, happy, fulfilled and healthy life.
Chloe's connection with Spirit Guides in other dimensions bring cosmic knowledge to her ancient wisdom. Her extraordinary journey is filled with visions, lucid and prophetic dreams, parallel universes, collective dreaming and knowledge of past lives. She healed herself from deeply embedded trauma, an incurable illness, and serious medical conditions.
Chloe shares significant spiritual experiences she had in Ecuador, Europe, Mexico and Asheville, North Carolina, including an invitation to become a Spiritual Grandmother. She has performed intuitive shamanic healing and mediumship sessions in Ecuador, Mexico, and the United States.
ENDORSEMENTS
"Chloe's heartfelt journey is the real deal here to inspire us all. She takes the reader on a journey of darkness to light, struggle to freedom, fear to love. A must-read for all who want true transformation."—Dr. Shannon South, Award-Winning Therapist & Best-Selling Author
"There is a healing purpose in every experience written by Chloe in this spiritual memoir. Chloe reveals to us the importance of connection with the spiritual and physical world, and our past lives to the present. This book is truly for everyone."—Eduardo Morales, Shamanic Curandero, Tepoztlán, Mexico
"WISDOM KEEPER is filled with wonderful personal experiences on the power of healing, visualizations, dreams, and listening to our inner voices." River Guerguerian, Sound Immersion Healer, Musician, Composer & Educator