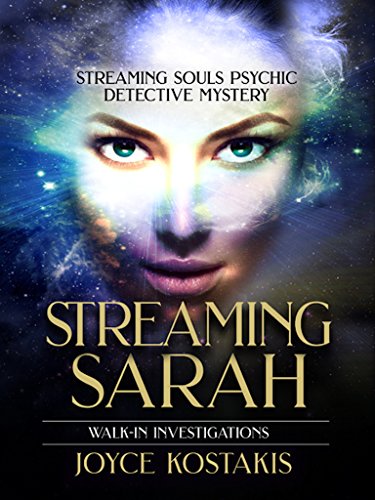 Streaming Sarah is a unique paranormal mystery thriller that is being adapted to film. If you love mysteries with a supernatural twist, then you will love this novel. It has a thought-provoking mix of mystery, afterlife & whodunit. On her wedding day, homicide detective Katie Hanson attempts suicide. Her failed suicide causes her to slip into a coma. When she wakes from the coma, she realizes the gate to the spirit world remained open… wide open. Now Katie hears voices, sees things that are not there—the murder victim Sarah Alexander of her Department's cold case is tormenting her. With the help of a psychic development group, she learns to stream Sarah's consciousness, her memories, her very soul.
Katie thinks channeling the victim will close out her cold case in record time. She is dead wrong. Channeling made matters worse. Now she has two suspects. Nothing about the investigation is clear-cut. It turns out that a dead person's memory of the events can be as flawed as the living. The testimony does not match the evidence. She wants to believe the victim, but the evidence doesn't support the account.
If Sarah refuses to admit the devastating truth of who massacred her and her children, the killings will continue. Convincing her won't be easy. Sarah will have to acknowledge that she has been living a lie, and something even darker: She is the reason someone murdered her children. $0.99 on Kindle.